Update: the Samsung Galaxy Note 10 could have a downgraded screen but upgraded water resistance according to the latest leak. Plus, we've seen leaked images of the phone in pink.
The Samsung Galaxy Note 10 needs to seriously impress consumers to hold folks' attention, and we're hearing plenty of Galaxy Note 10 leaks and rumors suggesting it might just pull that off.
We've even seen the Galaxy Note 10 name on an image at Samsung's Korean campus, and heard Samsung CEO DJ Koh name-drop the soon-to-be-announced handset during a round-table interview.
In fact, the Note 10 launch date has been confirmed as August 7, with an event happening in Brooklyn, New York. It's coming – and soon.
We're cautiously optimistic about the phone's official launch, as while the Samsung Galaxy Note 9 is full of worthwhile features, in a lot of ways it felt like a small upgrade to the Samsung Galaxy Note 8 released the previous year.
So while we're eagerly anticipating the next version of Samsung's notable stylus-packing phone, we're hoping for more from the Samsung Galaxy Note 10. We want robust, recognizable changes and upgrades that justify its inevitably gigantic price tag.
We've listed all we've heard about the phone below – including leaks, rumors, and some educated guesses at the specs and features of the Galaxy Note 10. Beyond that, you'll find all we still hope to see in the smartphone. 
Could the upcoming smartphone top our list of the best Android phones? We'll have to wait to find out.
The Galaxy Note 10 isn't the only high-profile smartphone launch just around the corner either, with the new iPhone, Huawei Mate 30 Pro and Google Pixel 4 all on the horizon as well. 
Cut to the chase
What is Note 10? The next stylus-toting flagship from Samsung
When is Note 10 launch date? Confirmed to be August 7, 2019
What will Note 10 cost? More than most other phones
Samsung Galaxy Note 10 release date and price
The official Galaxy Note 10 launch date is August 7, 2019, with a Samsung Unpacked press conference happening in Brooklyn, New York at the Barclays Center. 
US customers can now reserve a Galaxy Note 10 from now until the phone's launch date. Click here and log in to your Samsung account to make your reservation, which will set aside a device (whether the Note 10 or the Note 10 Plus is unclear) to purchase on launch day. It's unclear when it will ship.
Once the Galaxy Note 10 is announced it will likely be at least a couple of weeks before you can buy it, so don't be surprised if it doesn't hit stores until late August 2019.
We've heard a leak regarding the price of the Note 10, which points the price for a 256GB model as €999 (around $1,125, £900, AU$1,600). That's quite the step up over the Note 9 price, but it's not that much expensive than a Samsung Galaxy S10.
Samsung Galaxy Note 10 design rumors
We've finally got a leak of what could be the Note 10 in a trio of photos: a single central punch-hole on the front display housing a selfie camera, no visible speaker (indicating a possible sound-conducting screen), and a vertically-aligned triple rear camera setup.
You can see the images in the video below:
Rather low-quality images of the Note 10 also came from the FCC in the US, which accidentally released images of the phone, along with measurements.
Our previous close look at the possible design of the Samsung Galaxy Note 10 came via another video (below).
Here you can see a curved screen, a single-lens punch-hole camera on the front, a triple-lens camera on the back, a metal frame, and no Bixby button or headphone jack. 
A case leak also suggests there's no headphone jack. There may be some hope for those who want to see the headphone jack retained on the Samsung Galaxy Note 10 though, as a different case leak appears to have a small indentation for a headphone jack. 
Another source has also said it has one, so for now we're not certain whether it does or not. It doesn't help that another rumor specifically stated that ditching the headphone jack freed up space to add another 100mAh of battery capacity in both Note 10 and larger Note 10 Plus models.
Still, headphone jack aside, most leaks seem to agree on the general design, including another case leak.
A few different rumors have also given us a clearer idea of the color choices Samsung might offer for the Note 10. In fact, Samsung's own websites have pointed to colors called Aura Glow, Aura Black and Aura White.
Additionally, it seems the company may be offering a red version as well as a gradient finish, which we expect to be the silver version of the phone.
And a pink version has also leaked, which you can see in the image below.
Other color rumors include Black, White and Silver, which suggests we won't get a Lavender Purple version like we did on the Galaxy Note 9.
Finally on the design front, you can probably expect water resistance, given that all recent Samsung flagships have that. In fact, it's rumored that Samsung could up the resistance level to IP69, which would give it more defense against high-pressure and high-temperature water.
Samsung Galaxy Note 10 display rumors
The source of the video above adds that the Note 10's screen is apparently 6.3 inches, likely with a 1440 x 3040 resolution, and that the dimensions may be 162.6 x 77.4 x 7.9mm – though we'd take all that with a pinch of salt, as it would mean a smaller screen yet a larger body than the Note 9.
Plus, one other rumor we've heard is that the Note 10 will apparently have a 6.66-inch screen. And we've heard that not once, but twice already!
That's up from 6.4 inches on the Samsung Galaxy Note 9 and while we'd take this too with a pinch of salt it's believable, given that phone screens keep getting bigger, and given that the Samsung Galaxy S10 Plus is 6.4 inches and we'd expect the next Note to be bigger than anything in the S range.
In more surprising news it has also been rumored that the standard Galaxy Note 10 will have just a FHD+ resolution, rather than a QHD or QHD+ one, which would make for a downgrade on the last few Note models.
However it's very likely there will be two different Samsung Galaxy Note 10 models, as we've heard rumors that as well as a 6.75-inch phone Samsung will release a smaller Note 10 only in Europe.
The larger of the two (or more) models had been rumored to be called the Samsung Galaxy Note 10 Pro, but we're now almost certain it will be called the Samsung Galaxy Note 10 Plus, as that name has appeared on Samsung websites. With Samsung likely launching two handsets, it is possible that one would only be FHD+.
Rumors point to the Galaxy Note 10 Plus having a screen that's 1440 x 3040 and said to support HDR10+.
But there are other sources that say the Note 10 will have a 6.4-inch screen while the Note 10 Plus will have a 6.8-inch one – which is slightly larger than we'd heard before.
While there is some question around what size the phones will be, the Note 10 range is also almost certainly going to have a curved Super AMOLED screen, and it will probably be a very good one, with one source claiming there will be no better screen in the second half of 2019.
Samsung Galaxy Note 10 camera rumors
The Samsung Galaxy Note 10 Plus could have a quad-lens camera according to one report. 
That's a claim we've now heard multiple times. In fact, we've even seen leaked renders showing four lenses, along with a design that's otherwise similar to leaks of the standard Note 10.
You can see cases with camera cut-outs for both models below. Note that one has more cut-outs than the other.
The camera hardware meanwhile is apparently the same as the Note 9 (though that doesn't necessarily rule out extra lenses).
The source of the renders says that the extra lens is a Time of Flight (ToF) depth-sensing one, with the other lenses apparently being a 12MP main one (which likely has an aperture that can go as low as f/1.5), a 12MP telephoto one, and a 16MP ultra-wide one. 
But the Note 10 Plus might go one better than even this rumor, with some leaks pointing to a five-lens camera (along with a triple-lens one on the standard Note 10).
One leak has suggested the Note 10 will have the same 12MP main sensor used in all Samsung phones since the Galaxy S7, which would suggest the renders showing a 12MP primary camera are accurate.
Another source has said that the camera position for both the front and rear lenses will be different on the Note 10, with the rear moving from a horizontal to a vertical arrangement, which would match most leaks.
The source of these claims has since followed them up with sketches of what seems to be the Note 10's camera block, showing the vertical arrangement with three lenses. They also claim that the front-facing camera will just be a single-lens one, as we've seen elsewhere.
One respected leaker has also suggested the Galaxy Note 10's main camera will have three apertures, of f/1.5, f/1.8 and f/2.4, instead of the usual one aperture smartphone cameras have. This would make it very versatile at shots in different lighting conditions and for different fields of view. Another rumor reinforced this triple-aperture assertion.
We've also seen trademarks for 'Smart ISO' and 'AI-ISO', which suggest that the Note 10 might be able to intelligently change its ISO based on the scene you're shooting and/or your own preferences, which it might be able to learn over time. Though this is just speculation based on the names of the trademarks.
Samsung Galaxy Note 10 battery life rumors
We've heard rumors that the Samsung Galaxy Note 10 (or at least the Plus version) could have a 4,500mAh battery – up from 4,000mAh on the Note 9. And it might charge fast, with multiple sources suggesting it will exceed 25W (the Galaxy S10 is only 15W). One claim points to it reaching as much as 45W, which was reinforced by a recent spec leak.
Then again, another source disputes that, saying that actually it will just be 25W, and elsewhere we've heard the more vague claim that it will simply have super fast wireless and wired charging, so we're really not sure at the moment.
There's also some dispute about the battery size, with another source saying that both the Note 10 and Note 10 Pro will have a 4,170mAh battery.
Samsung Galaxy Note 10 spec rumors
In terms of chipset, we've heard the Note 10 will have a Qualcomm Snapdragon 855 chipset in most regions, as the Galaxy S10 had, but in the US it will run on Exynos 9825, a high-end chipset we haven't seen before.
Though elsewhere we've heard that it could get use the upgraded Snapdragon 855 Plus in the US, while another source has pointed to the Exynos 9820 (used by the S10 in some regions) for those outside the US, so there's some disagreement here. The latter source also points to 12GB of RAM.
As for storage, Samsung itself has left mentions of 256GB and 512GB capacities for the Note 10 Plus on some of its sites (along with a mention of Android 9). But rumors also mention 128GB for the standard Note 10 and a top size of 1TB for the Note 10 Plus.
The Note 10 Plus is also rumored to – unsurprisingly – have a microSD card slot, but the standard Note 10 apparently might not have one.
Samsung Galaxy Note 10 other feature rumors
We're almost certain that there will be a 5G version of the Galaxy Note 10, because Verizon has said as much. Plus, mention of a 5G model has also been found in Samsung source code.
One report has a radical prediction: the Note 10 won't have physical buttons. Instead, the phone will use touch sensors, like the capacitive pads we've seen on the Nubia Red Magic Mars and elsewhere, for users to fiddle with volume and power. Presumably, it would also replace the notorious Bixby button with a touchpad.
Having said that, another source has disputed this claim, saying there will in fact be physical buttons. Plus, the leaked renders we've seen all show buttons.
Another, slightly less radical but still impressive feature is Sound-on-Display (SoD), which means the screen vibrates to create sound instead of a front-facing speaker, and we've heard the Galaxy Note 10 might have this.
We've seen SoD in a few phones already, namely the Huawei P30 Pro and LG G8 ThinQ, but it's still an important feature if the phone does end up having it.
We've also heard that the S-Pen stylus could get some form of gesture control, while the phone would get a 'Zoom Audio' style feature to only save one source of audio while recording video.
In more vague news, the Galaxy Note 10 is apparently codenamed 'Da Vinci'.
Given that Leonardo da Vinci was a famous painter that could hint at upgrades to the S Pen, though exactly what those upgrades would be is unclear. Leonardo da Vinci was also very talented in lots of other ways though, so this could equally be a suggestion that the Note 10 will be a very versatile phone.
The Galaxy S10 also has an in-screen fingerprint scanner and a camera cut-out in the screen, rather than a notch or big bezels, so those are likely features of the Note 10. Indeed, both of those things have been rumored.
What we want to see
Even with all the Samsung Galaxy Note 10 rumors, we have a good idea of what we still want from it. You'll find our seven main suggestions below.
1. A customizable Bixby button
As much as Samsung might want us to use Bixby in favor of Google Assistant the reality is that for the most part it's just not as good, and Google has so much of a head start that we doubt it ever will be.
That wouldn't be an issue except that Samsung insists on putting a physical Bixby button on its Note phones, so for the Samsung Galaxy Note 10 we either want this to be removed or to be customizable, so you can set it to launch something other than Bixby.
The good news is this should happen, because it's a feature that since writing this wish Samsung has started bringing to its phones – maybe the South Korean company really is listening to us.
2. HDR video recording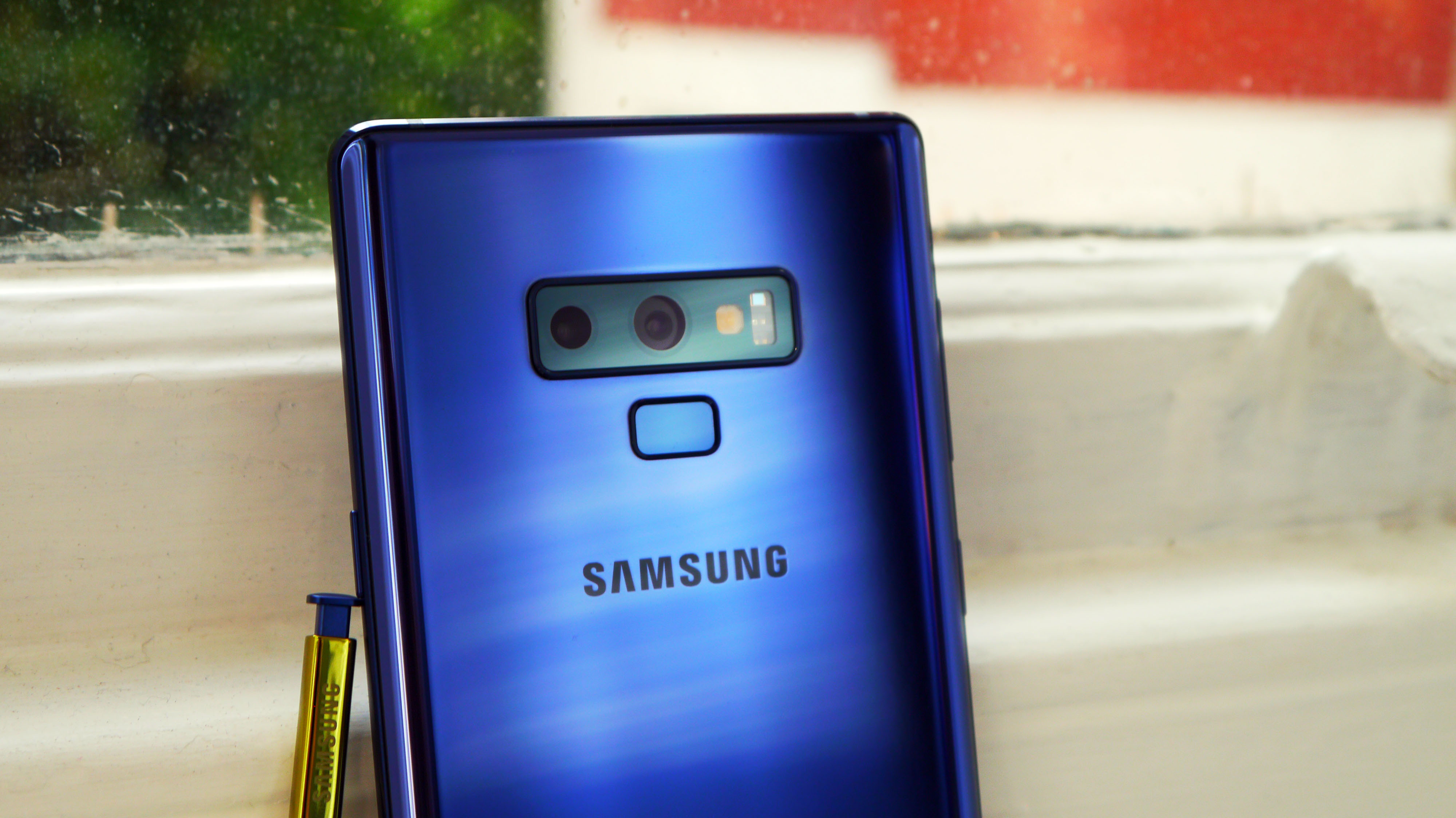 Many high-end handsets can now record HDR video, but the Galaxy Note 9 can't. It's a shame, because it's a noticeably weak point in a camera that's otherwise great.
So we really want to see HDR recording offered by the Samsung Galaxy Note 10. And not just any HDR, but 4K HDR (which is also offered by some rivals), so it can shoot videos that look as good as its photos surely will.
3. An in-screen fingerprint scanner
The Note 9 has a fingerprint scanner on the back, which allows for slim bezels on the front (though still more of a bottom bezel than we'd have hoped to see) but arguably makes it slightly trickier to reach than a front-facing scanner.
We also noted in our review that it's too small and too close to the camera, making it easy to accidentally hit that instead and smudge the lens.
So for the Samsung Galaxy Note 10 we want the scanner on the front, but rather than being under the screen we want it built into the screen, like the Galaxy S10 and some other phones are now doing.
4. A completely new look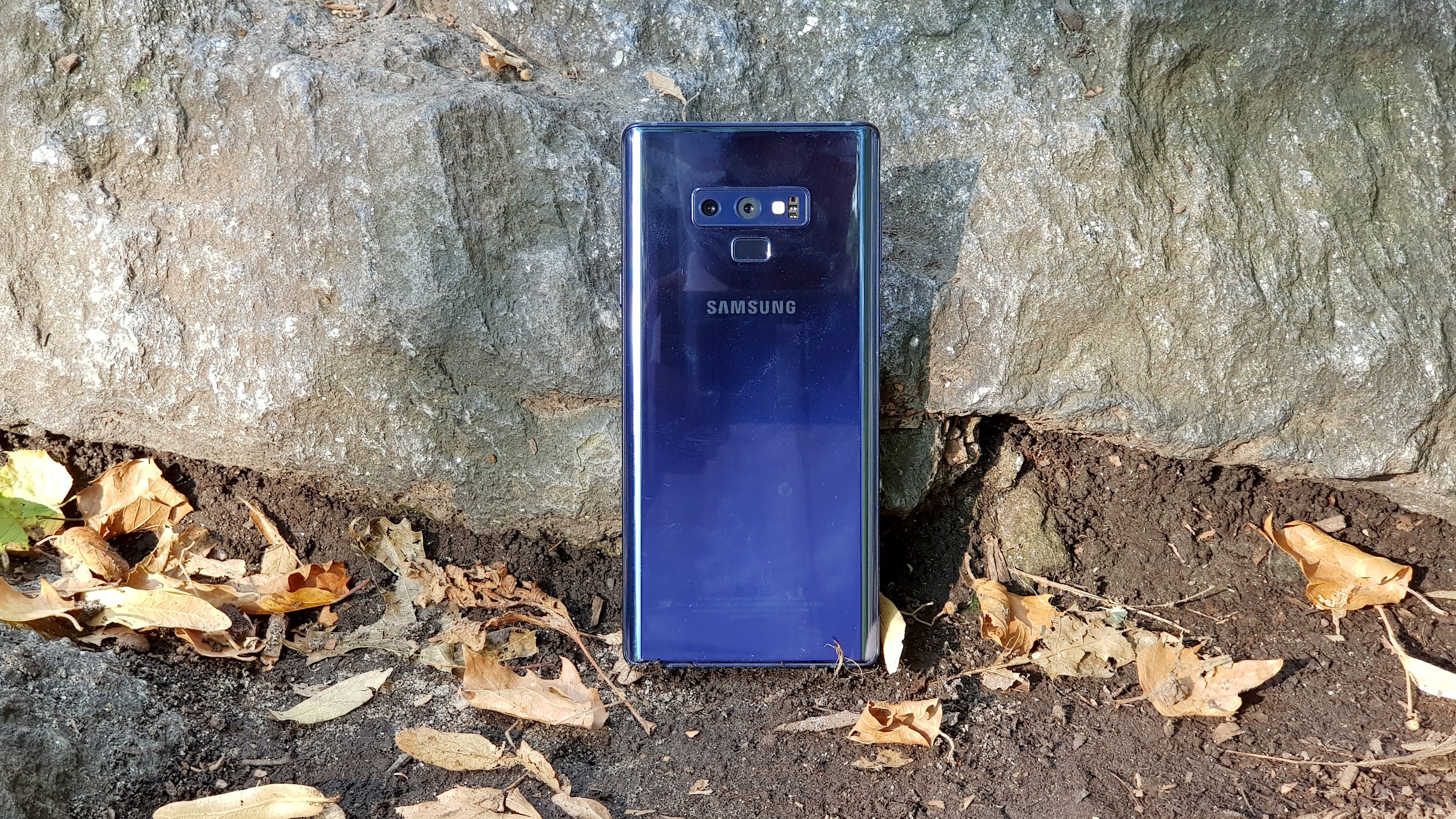 The Note 9 is a nice looking phone, but it's also similar in design to the last few and the bezels are starting to feel a bit much compared to the likes of the iPhone X and Huawei P20 Pro.
So we'd like to see a design overhaul for the Samsung Galaxy Note 10. It can keep the water resistance and the curvy screen, but hopefully the rest of the design will change to something fresher and more modern.
5. A lower price
There's no getting around the fact that the Note 9 is a very, very expensive phone and we're expecting the Samsung Galaxy Note 10 will be at least as pricey.
But we're hoping it won't be. If Samsung can shave a couple of hundred dollars/pounds off the price then it could have far wider appeal.
6. Improved facial recognition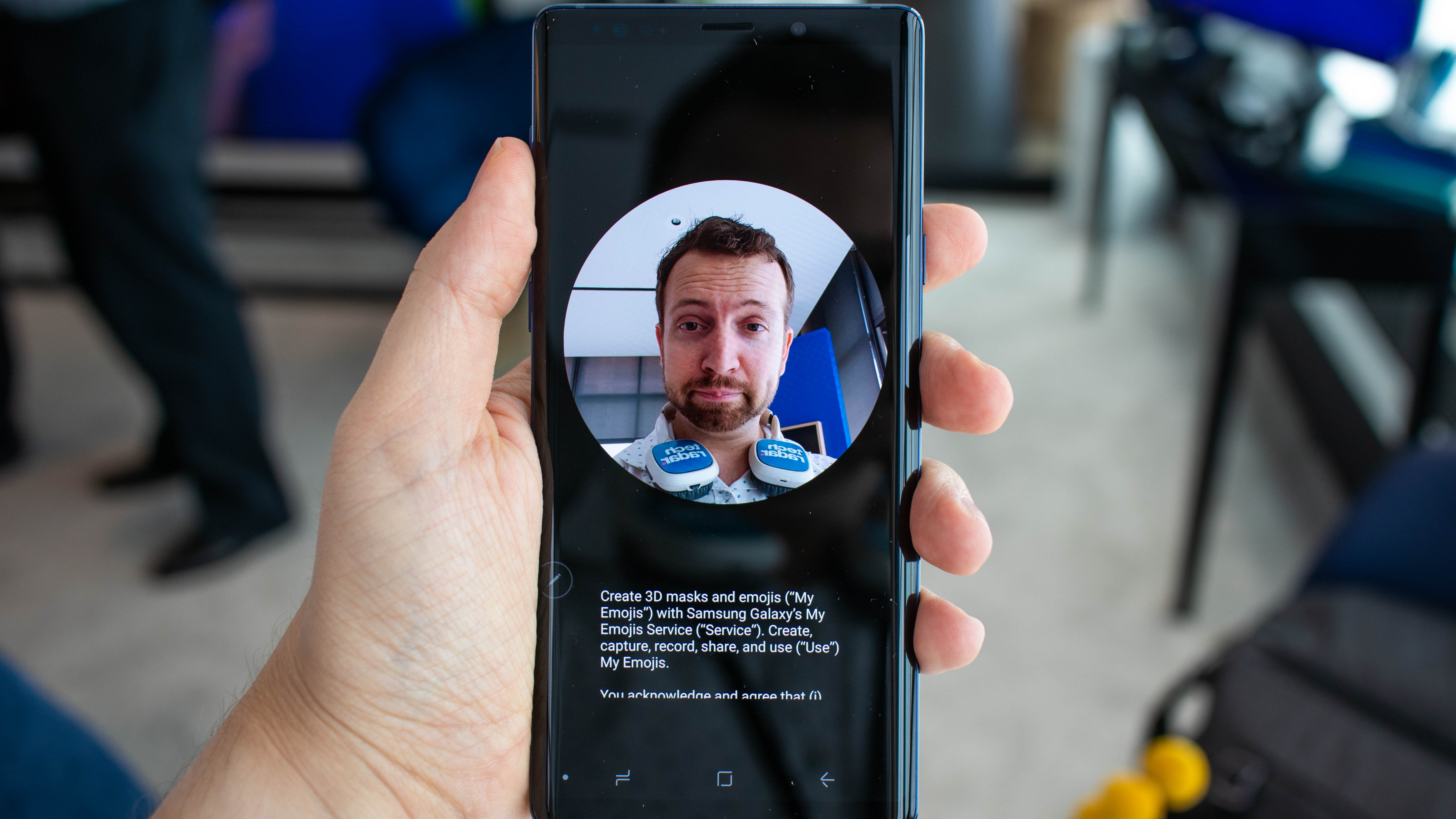 The Galaxy Note 9 has both an iris scanner and facial recognition, but – as we note in our review – even combined these sensors are no match for Apple's Face ID, so we'd like to see real improvements here for the Samsung Galaxy Note 10.
That will probably mean packing in more and better cameras and sensors on the front so it can build up an accurate 3D picture of our face. 
That could be expensive and make removing the bezel trickier, but if it leads to a fast, secure scanner that works in almost all lighting then it might be worth it.
7. An even longer-lasting battery
For the Galaxy Note 9 Samsung upped the range's battery size to 4,000mAh, delivering over a day of life in the process.
That's good work, but we want to see further improvements for the Samsung Galaxy Note 10, especially given that batteries wear out over time, so if you plan to hold on to the phone for two years or more you might notice significantly reduced life by the end.
On that note, if Samsung can make the battery degrade slower that would be appreciated too.
Image Credit: TechRadar